Ragine Hyppolite has always been interested in working with children and helping them reach their highest potential. She has over 10 years of experience, working with a variety of students including those with learning disabilities, those who perform below grade level, those who are English language learners, those who perform on level, and those who are gifted. She began tutoring in high school at an after-school program for elementary students. She continued tutoring for community based program and private agencies while attending Boston College. Upon graduating with a Masters in Social Work, she began working as a tutor for a private agency in Miami, Florida. She specializes in one-on-one tutoring and special education.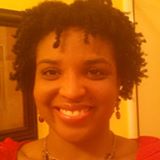 Carolyn Hyppolite began teaching in high school when she volunteered to be a middle school tutor for her community service project. After high school, she worked as a writing mentor in college, working with fellow students one-on-on and in group settings through the stages of the writing process. After graduating from Mount Holyoke College, she joined Teach for America and taught seventh grade English in the South Bronx.
Since then she has have worked as an assessment administrator as well as a tutor, either independently or for several tutoring companies. She has also taught remedial reading and writing at the community college level. Her teaching roles have ranged from designing and teaching a two-part public speaking and debate course for Elite Educational Services to helping second graders struggling with reading to helping students preparing for standardized tests. She specializes in standardized test preparation.